Do You Need

Junk Removal in Naples FL?
Full Service Junk Removal Naples Florida
PROFESSIONAL • CLEAN • RESPONSIVE • RESPECTFUL

Naples Junk Removal Experts – Ready to assist our Marco Island FL and Naples, FL residents and businesses personalized, in-home and large commercial jobs with great pride in our customer service. Contact us today for your free on site estimate and a stress free removal.
Naples Junk Removal – Here To Help
Junk Removal can be a daunting task, often postponed and procrastinated because of course, nobody enjoys it. We handle everything from beginning to end of every project at your home or business. Let us handle the heavy lifting and help you focus on what matters in life.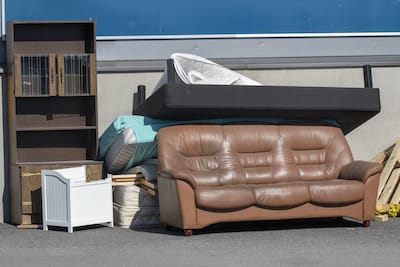 Kitchen Chairs Removal and Disposal

Kitchen Tables Removal and Disposal

Sofa Removal and Disposal

Bedroom Set Removal and Disposal

Exercise Equipment Removal and Disposal

Vanity Removal and Disposal

Personal/Gun Safes (Emptied) Removal and Disposal

Entire Dining Room Removal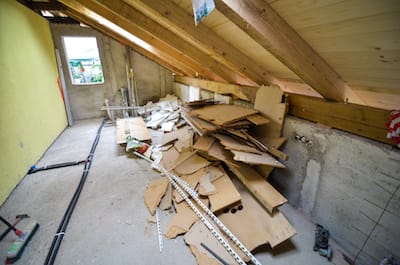 Flooring Removal and Disposal

Cardboard and Packing Material Disposal

Plastic Removal and Disposal
Roll Off Dumpster Rental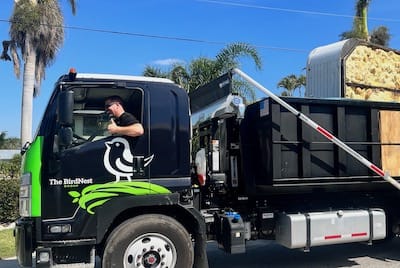 Do-It-Yourself Construction and Remodel Projects

Yard Debris

Roofing Materials

Commercial Property Cleanouts
Electronics
Recycling and Disposal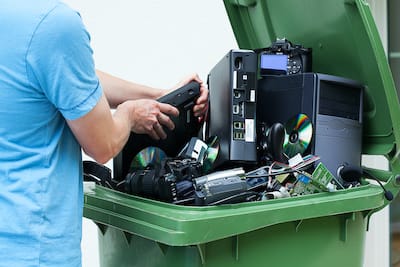 Old TV Removal and Disposal

Computer Removal and Disposal

Monitor Removal and Disposal

Printer Removal and Disposal

Arcade Game Removal and Disposal

Sound System Removal and Disposal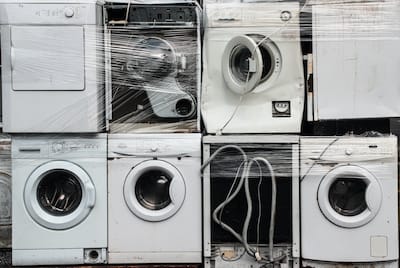 Air Conditioner Removal and Disposal

Hot Water Heater Removal and Disposal

Stoves and Ovens Removal and Disposal

Washer Removal and Disposal

Dryer Removal and Disposal

Lawn Mower Removal and Disposal

Television Removal and Disposal

Pool/Spa Heater Removal and Disposal

Dishwasher Removal and Disposal
Junk Removal Services and Furniture Removal Services may Seem Like a Simple Line of Work, but Like Any Business, it's Only as Good as the People Representing it. We Recognize the Value in Respecting Peoples Time, Truth in Pricing, and Overall Communication. While These Core Values are Expected and Fundamental, We Believe That as Simple as They Are, We Can Provide an Exceptional, Unmatched Experience for Our Clients.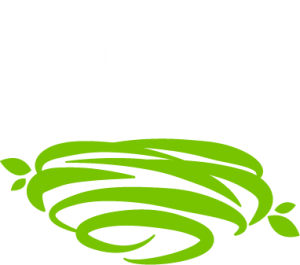 "After calling multiple companies that either did not answer or return my call I found these guys. I spoke with Greg on the phone and he arranged to come out same day to look at my parents condo. These guys were not only the only junk removal company in naples that answered the phone, they gave us a price that was better than we expected to remove the junk left behind by previous tenants at our family condo. Would recommend."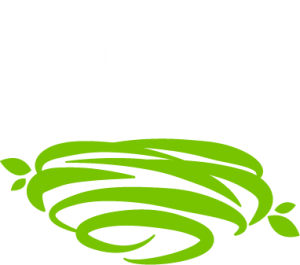 "We needed assistance with junk removal/ hauling in Naples…These guys had the job done before any other company returned my call….they were very professional, courteous and personable…..and the price was right! Thanks guys….you saved my back!"
Frequently Asked Questions
While Junk Removal may seem like simple work, it can sometimes have some added precautions and considerations and you may have questions. We highly recommend calling if you have any questions not answered below whether you're removing furniture items, or removing construction waste from the penthouse of a high rise.
Can You Move or Deliver Special Items?
2023-02-16T19:01:44+00:00
Unfortunately Naples Junk Removal is not licensed or insured for transportation of or moving of personal items or items of value. While we're happy to donate things as it is an option, we do not have the moving and packing materials that might be necessary to safely move items from one location to the next.
Which Payment Methods Do You Accept?
2023-04-11T16:03:31+00:00
We accept cash, check, and all major credit cards. Invoicing is available for routinely scheduled jobs.
Will Your Employees Be In Uniform?
2023-02-16T19:03:08+00:00
Yes! All staff will be dressed in official BirdNest Group uniforms.
Do You Have Trucks That Can Navigate Tight Spaces?
2023-02-17T15:58:25+00:00
We have multiple vehicles and options that can be utilized to meet the specific needs of a community or homes limitations. Because we do not operate trucks with trailers as a standard, our vehicles can navigate just about anywhere they need to be.
How Do You Determine Cost?
2023-02-16T18:57:30+00:00
Multiple factors contribute to the pricing of a junk removal project. The primary considerations are accessibility, the volume of space that will be taken up on a truck, the type of material being disposed of. Generally speaking, the amount of space used to fill our truck is the most important factor.
Do I Need to Prepare My Junk In Any Way?
2023-02-16T18:58:52+00:00
For demo/construction related junk removal, this is handled on a case by case basis. For standard junk removal and cleanup, Naples Junk Removal will happily prepare and remove all junk as needed. There is no need to prepare for our arrival other than having a clear idea of what it is you'd like to remove. Our junk removal specialists will handle the rest!
Do You Perform Background Checks?
2023-02-16T18:57:53+00:00
Of course! Rest assured that our staff has had an extensive background check and has been trained extensively customer service and appreciation.
Will There Be a Mess Left Behind?
2023-02-16T19:03:27+00:00
Not only will we ensure that we have cleaned all areas of junk removal debris/trash, but our employees will enter the home with gloves and disposable shoe covers to protect your floors.
Do I Need To Do Any Lifting Myself?
2023-02-16T18:59:28+00:00
Absolutely not! Our team will work with you to identify what should be taken away, package or box as necessary, and load our truck. Relax and enjoy the simplicity and concierge service provided by Naples Junk Removal.