We Offer Construction Debris Removal Near You

Professional Construction Debris Removal Services Near You
Are you remodeling your home or business and need to get rid of piles of unwanted construction debris and furniture? Removing them yourself can be time-consuming and challenging, leaving you with less time to focus on daily tasks. That's where we come in – Naples Junk Removal offers reliable and affordable construction waste disposal and construction debris removal near you.
Affordable Remodel Waste Removal
Our experienced team of junk removal contractors can handle all types of construction debris disposal and building waste, ensuring that the waste is properly disposed of according to local guidelines. We offer affordable rates for your construction debris removal needs so that you can enjoy your newly renovated property without worrying about huge costs.
CnD Removal for Any Type of Remodel or Construction Waste
No matter what type of waste you need to clear out after your construction or remodeling project, we offer our construction debris disposal near you. Our professional team of experts can remove any construction materials or debris quickly and efficiently. Please note that we do not accept hazardous waste, only construction and demolition materials as part of our construction trash removal service.
Contact Us Today for Reliable and Professional Service
Don't waste your time removing construction debris yourself, contact Naples Junk Removal today for reliable and professional service. We always show up on time, finish the job efficiently and safely, and dispose of the waste according to local regulations. Naples locals know how to get rid of construction debris and other waste generated from a demolition project quickly. Contact us now for construction debris removal near you.
How much does construction debris removal cost?
2023-03-29T19:03:37+00:00
The cost of construction debris removal varies depending on the size and complexity of the project. Our team can provide you with a free estimate based on your specific needs and budget. We offer competitive pricing and transparent pricing options to ensure that you get the best value.
Call Now – (239) 533-0066
Why Naples and Marco Island Residents Love Us
At Naples Junk Removal, we pride ourselves on providing top-notch services to our Naples and Marco Island customers. Here's what sets us apart:
Highest Standards
We are dedicated to exceeding the expectations of our customers by delivering exceptional service. We achieve this by showing respect for our customers' properties, being available to address their concerns, and offering budget-friendly prices.
Personalized Solutions
We understand that a one-size-fits-all approach does not work for all projects. That's why we provide customized services to meet your specific requirements and expectations.
Professional Teams
We hire only fully insured and licensed workers who possess unmatched expertise in the removals industry and a passion for delivering outstanding customer service.
Services You Can Trust, at Prices You Can Afford
We take pride in tackling each project individually, which means that our pricing is customized to your specific project. To find out how much your removal project will cost, contact us for a free, custom quote.
Set Your Home (and Yourself!) Free
If you're looking for the best way to handle construction and debris removal in Naples, FL, call us today. Let Naples Junk Removal help you get rid of your waste in the easiest, quickest, and most professional way possible. We are ready to help you whether you need service today, tomorrow, or months from now.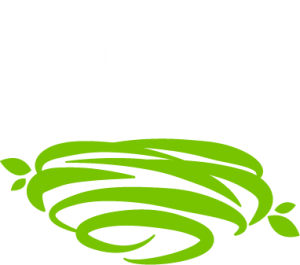 "They were so nice, timely and gave me a very clear quote when I spoke with them- they were quick and came the same day I called!!! Their prices are competitive to other places I called, if not better. Also they were professional and efficient. Do not hesitate to call these guys!!!!"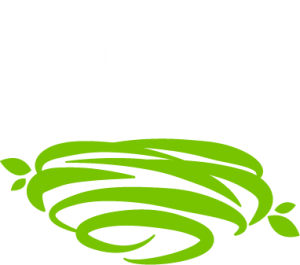 "Mack answered the phone promptly and was friendly and professional and scheduled same day service. The truck and two workers arrived on time and were friendly, efficient and professional. Highly recommend their services. They helped us get an estate home totally emptied to facilitate sale."
Our Effortless Process
We know you're trying to figure out how to get rid of construction waste, which is why we have designed a quick, easy, and secure process.
To get started with construction waste removal, contact Naples Junk Removal by phone, email, or our online form for a quick response. We'll provide a free estimate based on the details of your project, including the size and type of materials to be removed. Once you agree to the quote, our team will handle the debris removal process efficiently and effectively, leaving you with a clean and clutter-free space by sending out a team for construction waste disposal near you.
When you choose Naples Junk Removal you choose:
Timely and efficient service
A respectful and knowledgeable team
Consistent and upfront rates
Clear communication
Stress-free scheduling
A conscientious team you can trust
Attention to detail
Dedication to precision and customer satisfaction
What sets us apart:
Choose our company for junk removal services that prioritize both our clients and the environment. We recycle or donate your unwanted items whenever possible to minimize waste and make a positive impact on our community. Trust us to handle your junk removal needs and make the world a better place.
Contact us today.
Call us today at (239) 533-0066 or email info@naplesjunkremoval.com to learn more about our services and schedule an appointment.
We're Your First Choice for Construction and Remodel Waste Removal in Naples and Marco Island
When it comes to construction and remodeling waste removal and disposal in Marco Island and Naples, Florida, locals know that they can count on the team at Naples Junk Removal. That's because our expert crew has been assisting residents with their waste removal needs for years. Get in touch with our team and know that you're partnering with the best choice for construction and remodel waste removal in the area.
Remove Any Post-Construction or Remodel Waste
Are you ready to get rid of any and all construction and demolition waste that's leftover after your residential or commercial project? Are you worn out from yoru project and haven't even begun to consider the construction and solid waste? The team at Naples Junk Removal is ready to get to work.
Give us a call, and we'll clear away anything you don't want so that you can start enjoying your new spaces.