Do You Have A Commercial Junk Removal Project We Can Help With?

Remove Junk From Your Commercial Property
It's far too easy for junk, debris, and excess furniture to build upon your business's property. And, the longer you remain a business owner, the more junk you seem to accumulate. That can make removing the waste from your property a daunting and seemingly impossible task.
The good news is that if you need to remove junk from your property, you don't have to do it alone. In fact, with the team at Naples Junk Removal, you don't have to do it at all! That's because our team will come in and do the heavy lifting so that you can keep focusing on running your business.
If you're ready to rid your business of excess furnishings, waste, or other debris, you're in the right place. Get in touch with the team at Naples Junk Removal, and let's work together to get your waste cleared off your property.
We Get Every Type of Junk Removed from Your Business or Commercial Property
There are so many different items that you may need to be removed from your property. The good news is that at Naples Junk Removal, we help you with every type of junk that you need to get off your property. No matter what you're struggling with, we'll help you clear it away so that you can get down to business again.
If you have furniture such as filing cabinets, cubicle walls, or desks, we'll help you remove them so that you can free up space in your offices. We'll also remove business-specific equipment such as printers, computers, and other machinery. Or, if you need us to, we can get rid of unwanted or old ceiling fans.
No matter what it is you need to be removed, you can count on our expert team to get rid of it for you. Plus, we don't just remove your junk; we dispose of it, too. That way, you don't need to worry about finding a place where you can dispose of your office equipment according to city and local guidelines.
Can I request a same-day commercial junk removal service?
2023-04-11T16:02:17+00:00
Yes, we offer same-day commercial junk removal service.
How do I schedule a commercial junk removal service?
2023-04-04T15:54:38+00:00
You can schedule a commercial junk removal service by contacting your Naples Junk Removal, either by phone or online. We will provide you with a quote and schedule a pickup time.
What is commercial junk removal service?
2023-04-04T15:53:38+00:00
Commercial junk removal service involves the removal and disposal of various types of waste generated by businesses, including office furniture, electronics, and construction debris.
Call Now – (239) 533-0066
A Professional and Affordable Commercial Junk Removal Team
When you get junk removed from your place of business, you need to know that you're working with a professional team. At Naples Junk Removal, we clear out your business without touching any of your other furniture. Our mission is to leave things exactly as we found them – except without the unwanted items!
On top of that, we make sure to get in and out as fast as possible. We always show up when we say we will, and we finish the job as quickly as we are able. We respect your time and want to make sure that you're able to continue business operations without having to worry about working around us. That's why we take reliability seriously.
Best of all, our team is extremely affordable. We offer highly competitive rates so that business owners can get rid of unwanted furniture and office equipment without breaking the bank. We're here to support your business, and one of the ways that we do so is by offering low-cost junk removal services.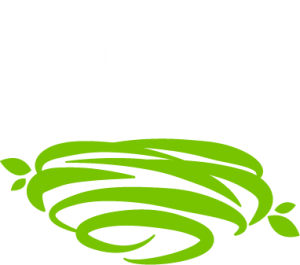 "After calling multiple companies that either did not answer or return my call I found these guys. I spoke with Greg on the phone and he arranged to come out same day to look at my parents condo. These guys were not only the only junk removal company in naples that answered the phone, they gave us a price that was better than we expected to remove the junk left behind by previous tenants at our family condo. Would recommend."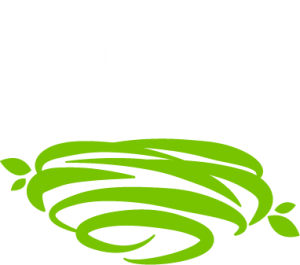 "We needed assistance with junk removal/ hauling in Naples…These guys had the job done before any other company returned my call….they were very professional, courteous and personable…..and the price was right! Thanks guys….you saved my back!"
How to Prepare For A Business Cleanout Service
If you decide to organize your storage before the removal service, we recommend you follow these steps to get it done quickly and without a headache.
Step 1: Go Through the Contents Systematically
Take time to organize the items you would like to remove. Separate them from items you would like to stay, or use sticky notes to identify what will go.
Step 2: Make Two Piles
To organize your belongings, divide them into three categories. The 'Keep' pile and the 'Junk' pile. This can vary depending on your goal. If your goal is to get rid of everything and keep nothing, then don't create a 'Keep' pile. You can also just have a pile of valuable things that you can sell or donate, and junk.
Step 3: Organize!
This can take a while so why not make it fun? Get someone to help you out, put some music on, and enjoy the process. You'll find that going through old stuff will show you that you've been holding on to many things that will never be used or needed again.
Step 4: Finalize
Leave the things that need to be removed in your business. The things you'd like to keep or donate either take with you or separate it from the other stuff. The last thing you'd want is your organizing efforts going to waste as the stuff gets mixed up and removed by our team.
Why Trust Us
We're professional, experienced, and friendly. Our team cares about making the experience hassle-free for you. If you're not convinced, check out what our customers have to say.
When you choose Naples Junk Removal you choose:
Timely and efficient service
A respectful and knowledgeable team
Consistent and upfront rates
Clear communication
Stress-free scheduling
A conscientious team you can trust
Attention to detail
Dedication to precision and customer satisfaction
What sets us apart:
We are a company that not only cares for our clients, but also the environment as a whole. We don't want to just chuck your unwanted junk into a landfill and let it pollute our beautiful city! We know better than that.
We recycle your junk or donate it to charity whenever possible. We are dedicated to doing our part to make this world a better place to live in, and we're serious about limiting waste. We care. That's what makes us the junk removal service Naples, FL trusts!
Contact us today.
Whether you need service today, tomorrow, or months from now—we are prepared to help. Before you try to haul it all, give us a call.
Contact us at (239) 533-0066 or info@naplesjunkremoval.com to learn more about our quick and easy junk removal services. We look forward to serving you!
Fair, Competitive, Affordable Prices
At Naples Junk Removal, we tackle each project individually, and this applies to pricing options too. We are proud to offer some of the best and most affordable payment plans in the industry because we believe that everyone should be able to access great-quality junk removal services.
The best way to find out exactly what you will be paying for your specific removal project is to contact us and discuss the specs of the project with our team. Together, we will be able to better understand what type of service you need and how much it will cost you.
Get Your Free Personalized Quote Today
Are you ready to let us free your home (and your life!) of any unwanted items? Then get in touch with us today for a free, no-commitment quote. The team at Naples Junk Removal is excited to work with you.