We offer Furniture Removal Near You
Furniture Removal and Disposal Service
Looking for a furniture removal to get rid of old and worn furniture that is taking up space in your home? Look no further than Naples Junk Removal! Our furniture removal and disposal service is here to help you get rid of unwanted pieces of furniture. We offer furniture pickup and furniture haul away services near you, so all you need to do is sit back and relax as we do the heavy lifting.
Our team is experienced in removing all types of furniture, including couch removal, tables, chairs, wardrobes, dressers, beds, mattresses, chests, cabinets, shelving, rugs, exercise equipment, and much more. We also provide office furniture removal services.
How We Get Rid of Old Furniture
We take extra precautions to remove bulky and heavy items with care. We are a team of trained and cautious movers that are dedicated to doing the job right and protecting your property in the process. Let our professionals at Naples Junk Removal do the heavy lifting so you can get rid of old furniture the easy way. However, if you opt to take on the work yourself and are contemplating renting a dumpster, we also provide dumpster rentals.
When We Remove Old Furniture, What All Do We Take?
At Naples Junk Removal, we offer furniture removal services near you. We remove and dispose of all types of furniture. Clients come to us with furniture of all sizes and conditions and we are happy to accommodate unique circumstances.
How can I save money on storage unit cleanout services?
2023-03-29T17:09:43+00:00
You can save money on storage unit cleanout services by first trying to donate your items. If that is not an option, use a company like Naples Junk Removal that's optimized with larger trucks to offer more savings. Less emptying = less drive time = less cost.
Call Now – (239) 533-0066
Where Can We Take Your Junk Furniture?
When we remove old furniture, we make our best attempts to donate the items. If the furniture is still in satisfactory condition, we can take it to a local charity to give to needy households. We do our best to handle furniture donations for furniture in good condition. We are happy drop off your furniture to a community center, homeless shelter, or other service organization if it is an option.
Call (239) 533-0066 or Text Us
Need to Get Rid of Old Furniture? Let Us Know
If you're wondering how to get rid of a couch or any other piece of furniture, don't hesitate to contact our furniture removal team at (239) 533-0066 to get your free quote and schedule your junk hauling service today! We are the preferred junk removal company for the Naples and Marco Island areas. Let us help you clear your space and ease your mind.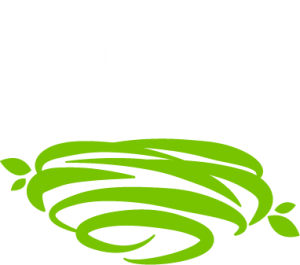 "We utilized the services of Naples Junk Removal on numerous occasions to take away many large pieces of furniture and accessories from our home. They have always been extremely careful when handling all items to ensure that the pieces being removed and the walls in our home would not be damaged. It was also impressive that they adhered to the agreed upon schedule and were always on time. We highly recommend this company and will definitely call upon them in the future."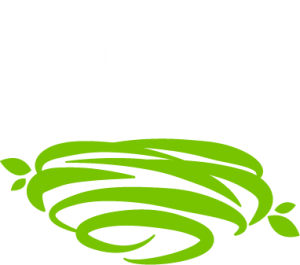 "Thank you so much for all the hard work you and your team did in helping me clean out my parents house! I couldn't of done it without you guys! I will definitely be telling all my friends what a great job you guys did!"
What It Will Cost to Remove Your Old Furniture
Our costs are reasonable, and we will provide you with a free quote upfront. The primary considerations that contribute to how we price a junk removal project are how accessible the pick-up location is, the volume of space taken up on one of our trucks, and the types of materials we're getting rid of. When it's time to make payments, we accept cash, check, and all major credit cards. Invoicing is available for routinely scheduled jobs.
Take a Deep Breath — The Clutter is Gone!
At Naples Junk Removal, we take pride in our work and our ability to help Naples residents declutter their homes. Many of our clients are so pleased with our junk furniture removal services that they call us back to remove even more items. We are grateful for their trust in us and for the opportunity to make a positive impact on their lives.
We understand that it's easy to accumulate a lot of old furniture over the years without realizing it. Most people tend to store things in garages, attics, or spare bedrooms, believing they might need those items again someday, however, most of us rarely do. Naples Junk Removal helps with instances like this. We are here to help you clear out the clutter and make space in your home.
Get Started
If you're looking for furniture disposal near you, Naples Junk Removal is eager and ready to help. We are a five-star rated team, and the preferred junk removal company for the Naples and Marco Island areas. Please reach out and tell us when you need our old furniture removal service and we can arrange for our furniture disposal near you to handle the removal.
Don't Delay!
Our rates are upfront and hassle-free. Whether you need service today, tomorrow, or months from now—we are prepared to help. Contact our furniture removal team at (239) 533-0066 to get your free quote and schedule your junk hauling service today!
Sit back and relax—we've got this.
When you choose Naples Junk Removal you choose:
Timely and efficient service
A respectful and knowledgeable team
Consistent and upfront rates
Clear communication
Stress-free scheduling
A conscientious team you can trust
Attention to detail
Dedication to precision and customer satisfaction
What sets us apart:
We care about our clients and the environment. We recycle or donate your unwanted items to limit waste and make the world a better place. Trust Naples Junk Removal for eco-friendly junk removal services.
Contact us today.
Whether you need service today, tomorrow, or months from now—we are prepared to help.
Contact us at (239) 533-0066 or info@naplesjunkremoval.com to learn more about our quick and easy junk removal services. We look forward to serving you for your junk removal needs.
Fair, Competitive, Affordable Prices
At Naples Junk Removal, we tackle each project individually, and this applies to pricing options too. We are proud to offer some of the best and most affordable payment plans in the industry because we believe that everyone should be able to access great-quality junk removal services.
The best way to find out exactly what you will be paying for your specific removal project is to contact us and discuss the specs of the project with our team. Together, we will be able to better understand what type of service you need and how much it will cost you.
Get Your Free Personalized Quote Today
Are you ready to let us free your home (and your life!) of any unwanted items? Then get in touch with us today for a free, no-commitment quote. The team at Naples Junk Removal is excited to work with you.