We Offer Mattress Removal Near You
Don't Lose Sleep Over Mattress Removal
There are few things in life that are better than replacing an old, uncomfortable mattress with a luxurious new model. However, our mattress removal service may be necessary after ordering your new cloud-like mattress you may not be able to have the retailer remove the old one, and your garbage service might not be able to take it either.
That's not a problem when you live in Naples or Marco Island because the trusted team at Naples Junk Removal is at your disposal. We bring the same sustainable white-glove service to our mattress removal jobs as we do with any other junk removal service.
You'll rest easy knowing we'll be in and out of your home quickly so you can enjoy your new mattress without worrying about the old one. We proudly serve Naples, Marco Island, and Lee County for all mattress removal and mattress recycling services.
When to Call in the Mattress Haul Away Experts
You might be tempted to get rid of your mattress on your own, but it can be a hassle to get it out of your home yourself. Both mattress and box springs can be cumbersome, and it can be challenging if you don't have any help. Additionally, box springs are notoriously difficult to maneuver around tight staircases. Our team has the experience to guide your box spring around tight corners and out of your home without damaging your walls.
What do I need to do to prepare for mattress removal?
2023-03-29T18:55:03+00:00
Before our team arrives, we recommend that you remove any bedding or linens from the mattress and ensure that the pathway to the mattress is clear. If the mattress is located in a difficult to access area, please let us know in advance so that we can plan accordingly.
Call Now – (239) 533-0066
We Make Mattress Pickup Easy
Even if you manage to get the mattress and box spring out of your home, you'll still need to haul it away and find a place that can take it. If you don't own a truck or large vehicle, it will take additional time and cost more money to rent one and return it.
We can dispose of a mattress quickly, get it to the correct recycling center, and our costs are similar in price to renting a truck, without the hassle, and we'll bring your old mattress to a center for recycling, so you don't have to worry about disposal.
Get Rid Of Your Mattress
or Someone Else's
There are many times when you may need mattress removal services, even if you haven't gotten a new mattress. We can remove a mattress from a loved one's place if you have inherited their home or from a rental unit if the tenant has left one behind. This gives you one less thing to worry about when cleaning out a space. Feel free to ask about our estate cleaning service if you need a full home cleanout.
Items We Can Remove
At Naples Junk Removal, we are end-to-end waste removal experts. You can utilize our mattress and box spring removal service on its own or as part of a much larger job. We offer everything from estate cleanup to construction site cleanup.
Whether the mattress is yours, left behind from a previous tenant, or it came with the home you just purchased, we can help. No job is too big or small for our dedicated team.
We Are Dedicated to Sustainable
Mattress Removal
One of our top priorities is doing everything in our power to minimize our impact on the environment. If your mattress is in good condition, we may be able to donate it to someone in need or bring it to a recycling facility where it will be repurposed. This ensures that your mattress won't end up in a landfill, where it will take centuries to decompose.
All-Inclusive Service
Let us handle any heavy lifting while you relax elsewhere on your property. Our friendly and professional team is happy to manage every single part of the junk removal process, including loading our truck.
Commercial or Residential, We Are Here for You
At Naples Junk Removal, we serve both commercial and residential customers. We understand that each customer has very specific requirements when it comes to junk removal, so we are happy to give you the peace of mind that we can handle anything that you need.
Our Commitment To the Environment
Did you think that an eco-friendly junk removal company was too good to be true? Well, then you might need to think again! At Naples Junk Removal, we are proud to do our bit for the planet each day. How do we do that?
Simply by recycling and/or donating your junk. We know how polluting and dangerous it can be to dispose of junk incorrectly, and we are here to change how junk removal companies handle this.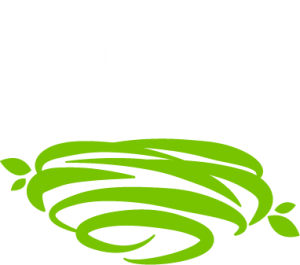 "These guys are awesome! They're very professional, their rates are quite reasonable, and they got the job done right on time. Naples Junk Removal saved me quite a bit of work, as I was going to dismantle a queen-sized mattress and box spring with a reciprocal saw … not too smart and not too fun! Call these guys instead!!!"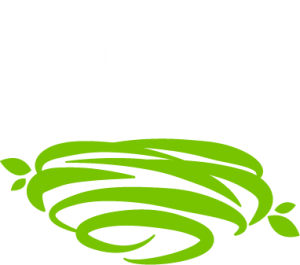 "They hauled the heaviest, mold-laden mattress and upholstered frame and were courteous, prompt and reasonably priced. Can't ask for more than that."
Why Choose Naples Junk Removal?
At Naples Junk Removal, we bring white-glove service to dirty jobs. All of our trucks are less than three years old and properly maintained, so you never have to worry about leaks or other damage.
Our team of courteous junk removal experts arrives on-time, performs their job thoroughly, and never leaves a mess behind. No job is too large or small for our team. We handle both commercial and residential jobs.
In addition to providing excellent customer service, we are committed to ethical junk removal. That means we do everything we can to keep your unwanted items out of a landfill. We donate everything possible to help out others in need while giving you a clutter-free space you'll enjoy.
Give Naples Junk Removal a Call or Book Online
If you need the best junk removal service in Naples, FL, and the surrounding areas, give us a call today. We look forward to helping you enjoy a junk-free space today.
When you choose Naples Junk Removal you choose:
Timely and efficient service
A respectful and knowledgeable team
Consistent and upfront rates
Clear communication
Stress-free scheduling
A conscientious team you can trust
Attention to detail
Dedication to precision and customer satisfaction
What sets us apart:
We are a company that not only cares for our clients, but also the environment as a whole. We don't want to just chuck your unwanted junk into a landfill and let it pollute our beautiful city! We know better than that.
We recycle your junk or donate it to charity whenever possible. We are dedicated to doing our part to make this world a better place to live in, and we're serious about limiting waste. We care. That's what makes us the junk removal service Naples, FL trusts!
Contact us today.
Whether you need service today, tomorrow, or months from now—we are prepared to help. Before you try to haul it all, give us a call.
Contact us at (239) 533-0066 or info@naplesjunkremoval.com to learn more about our quick and easy junk removal services. We look forward to serving you!
Our Pricing
At Naples Junk Removal, we care about keeping costs to a minimum. Our team prides itself on getting you the most competitive old mattress removal rates out there. If you're looking to remove an old mattress same
How Much Does Our Box Spring and Mattress Disposal Services Cost in Naples?
We are committed to competitive pricing on all of our services. Our mattress removal services are likely more affordable than renting a truck. Request a free quote online or in-person today.
Get Rid of Your Old Mattress or Box Spring Today
If you are ready to get rid of your old mattress or box spring, give us a call or book an appointment online today. We can't wait to help you get rid of your old mattress, so you can sleep easier at night with one less thing to worry about.