Do You Have A Junk Removal Project We Can Help With?
We Tackle Any Junk Removal Job, Big or Small
Not sure what qualifies as "junk"? Junk can be a pretty broad term to define all sorts of items that you do not use or need and that are crowding your property.
At Naples Junk Removal, we come to your property and remove individual items (including particularly heavy ones) as well as clear out entire rooms or houses.
Some of the items that we are experts in removing are hot tubs, spas, and jacuzzis, pieces of furniture, electric appliances, construction waste, and garage junk.
So, whether you need to remove a specific item from a room in your house, or if you are looking for a more thorough cleanup job, then we are the guys for you.
Fully Licensed and Insured Removal Company
Our team is formed of fully licensed and insured workers, and we also go through extensive background checks whenever we hire new members of staff. We know how important it is to give you the peace of mind that only trusted professionals have access to your property.
No Mess, No Stress
Do you think that a junk removal job necessarily means a lot of mess around your property? Let Naples Junk Removal show you how this is not true. When we have completed a job at your property, we will do our best to leave the area in the best possible condition so that you don't have to stress about any mess afterward.
Fill out the form below and one of our junk specialist will contact you to discuss options for decluttering your home or business.
Call Now – (239) 533-0066
All-Inclusive Service
Let us handle any heavy lifting while you relax elsewhere on your property. Our friendly and professional team is happy to manage every single part of the junk removal process, including packing boxes and loading our truck.
Commercial or Residential, We Are Here for You
At Naples Junk Removal, we serve both commercial and residential customers. We understand that each customer has very specific requirements when it comes to junk removal, so we are happy to give you the peace of mind that we can handle anything that you need.
Our Commitment To the Environment
Did you think that an eco-friendly junk removal company was too good to be true? Well, then you might need to think again! At Naples Junk Removal, we are proud to do our bit for the planet each day. How do we do that?
Simply by recycling and/or donating your junk. We know how polluting and dangerous it can be to dispose of junk incorrectly, and we are here to change how junk removal companies handle this.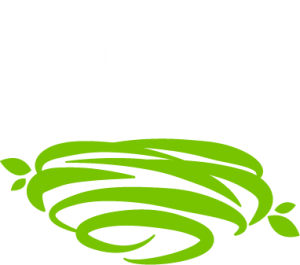 "If you are ever in need of hauling, or junk removal in Naples, look no further. Jordan and Greg are wonderful. They made quick work of my accumulated junk and off it went. No fuss, time saved for me and working with these guys was wonderful. Couldn't have asked for nicer, efficient people to work with."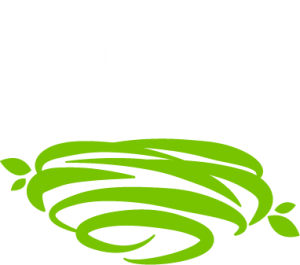 "We had a nightmare on our hands when we purchased our condo in Naples FL. The entire condo was filled with furniture & junk left from the previous owners … Greg and Jordan came to our rescue!!
I spoke with Greg & he came out the same day to assess our situation. He gave us an estimate on the spot & we made an appointment to have everything removed the very next morning.
Greg & Jordan were professional, polite, respectful and took all the stress away from us!!
We had the BEST experience and would highly recommend them to everyone!!
Thanks so much guys!!"
How Does It Work?
Step 1: Visit Our Website and Get Your Free Quote
To start, just get in touch with us to receive a free, no-obligation quote. We'll ask you a few details of your removal project and provide you with an estimate ASAP.
Step 2: Arrange for Our Technicians To Come To Your Property
When you have clarified the specs of the job and agreed on the fee, you and our team of technicians will arrange a date for the junk removal project. If it's an urgent job, we try our best to come to you on the same day. In any case, we strive to accommodate whatever requirement you might have.
Step 3: We Carry Out the Junk Removal Project, While You Relax
Let us do all the hard work and just kick back and relax. Our team is known for being fast, efficient, and professional, and they will also take extra care to leave your property in great condition once they are done. If you need to leave the property during the works, or if you can't be around in the first place, then no worries. As long as we have access to the area, we can still perform the works safely and quickly.
Why Are We #1 Trusted Junk Removal Company in Southwest Florida?
The answer is simple: just take a look at our core values.
Highest standards
We don't simply meet your expectations — we exceed them. Throughout the entire process, we will show the utmost respect for your property (including your junk!), and we will always be there if you have any questions or concerns.
Personalized solutions
We understand that every customer might have a completely different set of requirements and expectations, so we go the extra mile to create junk removal solutions that are fully personalized.
Sit back and relax—we've got this.
When you choose Naples Junk Removal you choose:
Timely and efficient service
A respectful and knowledgeable team
Consistent and upfront rates
Clear communication
Stress-free scheduling
A conscientious team you can trust
Attention to detail
Dedication to precision and customer satisfaction
What sets us apart:
We are a company that not only cares for our clients, but also the environment as a whole. We don't want to just chuck your unwanted junk into a landfill and let it pollute our beautiful city! We know better than that.
We recycle your junk or donate it to charity whenever possible. We are dedicated to doing our part to make this world a better place to live in, and we're serious about limiting waste. We care. That's what makes us the junk removal service Naples, FL trusts!
Contact us today.
Whether you need service today, tomorrow, or months from now—we are prepared to help. Before you try to haul it all, give us a call.
Contact us at (239) 533-0066 or info@naplesjunkremoval.com to learn more about our quick and easy junk removal services. We look forward to serving you!
Fair, Competitive, Affordable Prices
At Naples Junk Removal, we tackle each project individually, and this applies to pricing options too. We are proud to offer some of the best and most affordable payment plans in the industry because we believe that everyone should be able to access great-quality junk removal services.
The best way to find out exactly what you will be paying for your specific removal project is to contact us and discuss the specs of the project with our team. Together, we will be able to better understand what type of service you need and how much it will cost you.
Get Your Free Personalized Quote Today
Are you ready to let us free your home (and your life!) of any unwanted items? Then get in touch with us today for a free, no-commitment quote. The team at Naples Junk Removal is excited to work with you.
Fill out the form below and one of our junk specialist will contact you to discuss options for decluttering your home or business.