Property Cleanout Services – Quickly, Safely
Comprehensive and Thorough Property Cleanouts You Can Trust
Cleaning out your entire home, estate, apartment, or condo can be a little bit more involving than a typical junk removal service. From arranging personal items and documents to the removal of all appliances and furniture, it's stressful to do it on your own. That's where we come in – we clean out homes!
This is where Naples Junk Removal comes in. Our qualified team will conduct custom and timely property cleanouts so you can focus on things that matter. No matter the size of your property or amount of items you have, we'll ensure the cleanout goes as smoothly as possible. Our property cleanout services include:
Pre- and Post-Moving House Content Removal
Are you moving into or out of a house filled with junk?
Get in touch with us for professional home cleanouts that you can always count on. Our team is fast and can come in anytime to prepare your old home for listing or clean out your new house so you can move in easily.
How do I schedule a whole-house cleanout?
2023-04-04T16:01:02+00:00
You can schedule a whole-house cleanout by contacting your local service provider, either by phone or online. They will provide you with a quote and schedule a pickup time.
Eviction Cleanouts
As a property manager, you know a vacated rental apartment or condo requires a great deal of work. From maintenance and repairs to cleaning the junk left behind, it can be overwhelming. Why not call us to help you out with the cleanout.
We will get in and clear the space so you can find new tenants fast. Our condo and apartment cleanouts involve junk removal, hauling, and junk disposal.
Foreclosure Cleanouts
Many foreclosed properties are often left with abandoned furniture and appliances and other trash the previous homeowners didn't bother to clean up. As a realtor or a representative of the financial institution that now holds the property, you need to clean it before the next open house.
When it comes to foreclosure cleanouts, you can never go wrong with Naples Junk Removal. Our cleanout experts understand what it takes to get a home back in good shape and ready for sale. We clear the whole house and yard of any junk so you can sell it as soon as possible.
Estate Cleanouts
Estate cleanouts usually happen after a tragic loss. During such a difficult time, you want a cleanout company that will be professional, patient, and respectful to get the job done.
You can count on our estate cleanout services in Naples, FL. We understand that it can be challenging handling your loved one's belongings after a divorce or loss. This is why we handle each item with great care during the entire process.
Call Now – (239) 533-0066
Effortless Process
The reason you're postponing home cleanout is that it's a big job. It'll take a while to complete, it'll be messy, and tiring. That's why we offer a full service. You don't have to do anything. Our experts will take care of everything from start to finish.
Recycling
Taking care of the environment is one of our top priorities. Some items that are discovered during home cleanout require specific recycling. We can advise you and help you recycle these items without hassle.
Valuable Items
Sometimes cleaning out a home isn't as straightforward as coming in and throwing everything away. Your home probably has items of sentimental or monetary value. It's a good idea to prepare for the clear out by going through the things in your home before removing them. You can ask us for advice and assistance with the preparation process.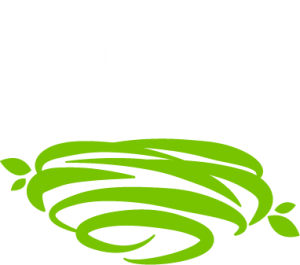 "Mack answered the phone promptly and was friendly and professional and scheduled same day service. The truck and two workers arrived on time and were friendly, efficient and professional. Highly recommend their services. They helped us get an estate home totally emptied to facilitate sale."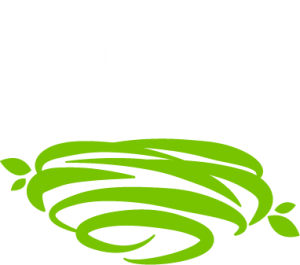 "Can't say enough good things about these folks. Cleared out 2 households in 2 locations and accommodated our schedules during a very difficult time – Fast, respectful, professional, affordable – top notch! Call them first!"
Our Property Cleanout Process: How It Works
Our professional cleanout services in Naples and Macro Island, FL is fast and stress-free. Simply follow the steps below:
Step 1: Book Your Home Cleanout Online
Use our online booking system to schedule an appointment. Simply enter your preferred home cleanout date, time, and address and we'll be there.
Step 2: We Get in Touch with You
Our cleanout team will give you a call on the day of the cleanout to confirm the exact time of the cleanout. We don't want to keep waiting all day.
Step 3: Filtering
Our team will sort through all the junk in your home to find important items like certificates, bank statements, memorabilia, and other precious items.
Step 4: Large Item Removal and Loading
Items such as appliances and furniture are heavy. During your home cleanout, our team will haul them carefully out of the house to prevent any new damage. Since the city of Florida does not allow furniture items to be left on the curb, we can help you dispose of them. You don't have to lift a finger.
Step 5: Junk Removal
Apart from the large items, there is still other junk in your house. Whether it's left-over commercial cleaners, old batteries, or more, we'll take care of the trash. Some of this waste may be hazardous, and that's why it important to get professionals for this job. We have state-of-the-art equipment and techniques to handle all types of hazardous materials.
Step 6: Enjoy a Clean House
Our team can sell, donate to local charities, or recycle any items you don't need. It all depends on what you want. We believe in environmental responsibility and community focus, and that's why we make sure to leave as little impact on the environment as possible during a cleanout.
Sit back and relax—we've got this.
When you choose Naples Junk Removal you choose:
Timely and efficient service
A respectful and knowledgeable team
Consistent and upfront rates
Clear communication
Stress-free scheduling
A conscientious team you can trust
Attention to detail
Dedication to precision and customer satisfaction
What sets us apart:
We are a company that not only cares for our clients, but also the environment as a whole. We don't want to just chuck your unwanted junk into a landfill and let it pollute our beautiful city! We know better than that.
We recycle your junk or donate it to charity whenever possible. We are dedicated to doing our part to make this world a better place to live in, and we're serious about limiting waste. We care. That's what makes us the junk removal service Naples, FL trusts!
Contact us today.
Whether you need service today, tomorrow, or months from now—we are prepared to help. Before you try to haul it all, give us a call.
Contact us at (239) 533-0066 or info@naplesjunkremoval.com to learn more about our quick and easy junk removal services. We look forward to serving you!
Why We're Naples' #1 Rated Home Cleanout Company
Unmatched Professionalism
We hire quality-driven, vetted, and insured specialists so you can rest assured you'll receive superior home cleanout services. Our team will arrive at your property on time, dressed in uniform, and with a business card for personal communication with your representative.
Eco-Disposal
Our environment is of value to us, and that's why we make sure 60-80% of the junk we collect from your home is kept out of the landfill. We reuse, recycle, donate, or sell your items whenever possible.
Transparent Pricing
We offer the most consistent and fair rates for our property cleanout services. Our up-front home cleanout pricing will depend on labor, weight, and volume of the junk, transport, and disposal.
Personalized Property Cleanout Solutions
Our team understands that not all cleanout jobs are the same. This is why we offer tailored cleanout solutions for every property. All you have to do is tell us your needs beforehand.
Enjoy Hassle-Free Home Cleanout Services in Naples, FL and Surrounding Areas
Whether you need foreclosure, eviction, or apartment cleanout, Naples Junk Removal has got you covered. We offer timely and reliable cleanout services for the ultimate customer satisfaction. We provide an exceptional and unmatched experience for every project we undertake.
Look no further than Naples Junk Removal for professional home cleanouts.