Thank You, Naples & Marco Island For All Of The Kind Words – Your Reviews Mean A Lot
Naples Junk Removal Local Testimonials
One of the best companies and customer service. I use them almost on a weekly basis for multiple homes I manage. They are always willing to accommodate my schedule and everyone is very polite. Highly recommend this company!!
– Crissy Crook, Naples FL
The employees were prompt, courteous, and took great care when removing furniture from house. All correspondence with the group was easy, quick and responsive. Top notch
– Scott Peterson, Naples FL
I don't often write reviews, however I am impressed enough with the gentlemen from Naples Junk Removal and their professionalism that I feel compelled to do so! This is my honest review and recommendation for Naples Junk Removal;-)
T.J. & Heidi LaVanway, Naples FL
Wow! What outstanding professional young men. Not only were they prompt, they were friendly and made a difficult task bearable. Our sincerest thanks to both of them. It was a big job that they completed with speed and ease! We will most certainly be sharing your services with friends, family and neighbours!
Tom Hatges, Naples FL
[brb_collection id="2657″]
After 10 years of service, our GE Monogram refrigerator died and the cost of repairing it exceeded the cost of a new refrigerator. Ordered a new GE refrigerator including appliance removal and disposal. Unfortunately, our GE Monogram refrigerator wasn't covered so we had to find an appliance removal service. Shopped around and Naples Junk Removal was the most responsive at the best value. Loved their use of technology. It was great being able to explain my problem using text. And the staff that came to my home was outstanding. They were very friendly and genuinely concerned about keeping my home clean and damage free.
Paul Gomez, Naples FL
We utilized the services of Naples Junk Removal on numerous occasions to take away many large pieces of furniture and accessories from our home. They have always been extremely careful when handling all items to ensure that the pieces being removed and the walls in our home would not be damaged. It was also impressive that they adhered to the agreed upon schedule and were always on time. We highly recommend this company and will definitely call upon them in the future.
Donna Giasi, Naples FL
Call Now – (239) 533-0066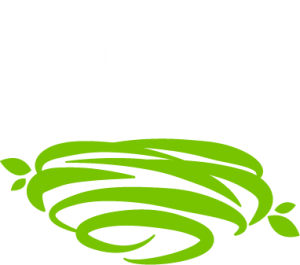 "Mack answered the phone promptly and was friendly and professional and scheduled same day service. The truck and two workers arrived on time and were friendly, efficient and professional. Highly recommend their services. They helped us get an estate home totally emptied to facilitate sale."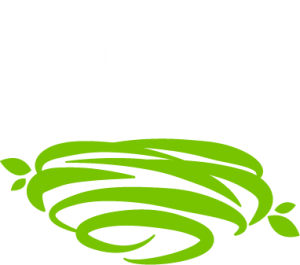 "Thank you so much for all the hard work you and your team did in helping me clean out my parents house! I couldn't of done it without you guys! I will definitely be telling all my friends what a great job you guys did!"
When you choose Naples Junk Removal you choose:
Timely and efficient service
A respectful and knowledgeable team
Consistent and upfront rates
Clear communication
Stress-free scheduling
A conscientious team you can trust
Attention to detail
Dedication to precision and customer satisfaction
What sets us apart:
We are a company that not only cares for our clients, but also the environment as a whole. We don't want to just chuck your unwanted junk into a landfill and let it pollute our beautiful city! We know better than that.
We recycle your junk or donate it to charity whenever possible. We are dedicated to doing our part to make this world a better place to live in, and we're serious about limiting waste. We care. That's what makes us the junk removal service Naples, FL trusts!
Contact us today.
Whether you need service today, tomorrow, or months from now—we are prepared to help. Before you try to haul it all, give us a call.
Contact us at (239) 533-0066 or info@naplesjunkremoval.com to learn more about our quick and easy junk removal services. We look forward to serving you!
Fair, Competitive, Affordable Prices
At Naples Junk Removal, we tackle each project individually, and this applies to pricing options too. We are proud to offer some of the best and most affordable payment plans in the industry because we believe that everyone should be able to access great-quality junk removal services.
The best way to find out exactly what you will be paying for your specific removal project is to contact us and discuss the specs of the project with our team. Together, we will be able to better understand what type of service you need and how much it will cost you.
Get Your Free Personalized Quote Today
Are you ready to let us free your home (and your life!) of any unwanted items? Then get in touch with us today for a free, no-commitment quote. The team at Naples Junk Removal is excited to work with you.