Old

Refrigerator Removal – Made Easy
Need a Hassle-Free Refrigerator Disposal Services in Naples, FL?
Maybe your refrigerator stopped working. Maybe you recently upgraded to a high-tech fridge with a water filtration system, temperature sensors, and energy saver technology. Whatever the case, disposing of an old refrigerator can be a hefty task for anyone. Refrigerators are bulky and need to be properly disposed of. Otherwise, they may release harmful chemicals into the environment.
Naples Junk Removal specializes in efficient, safe, and eco-friendly refrigerator removal and disposal. Our experienced team will haul old appliances from your home without causing any damage. Once the heavy lifting is done, we may reuse or recycle the refrigerator. We serve both residential and commercial
Can I Recycle My Old Refrigerator?
Yes! It is one of the most cost-efficient and environment-friendly decisions you can make when it comes to disposing of your old refrigerator.
More than 11 million refrigerators are disposed of yearly in the US alone. Unfortunately, only a fraction of the chemical-ridden insulating foam is recycled. Most of the other materials are crushed, releasing greenhouse emissions into the atmosphere.
Recycling your old refrigerator, while possible, is not a DIY kind of thing. The chemical refrigerants, oils, and other compounds need to be properly recycled or disposed of as per federal regulations.
With Naples Junk Removal, you can rest assured that your refrigerator will be properly recycled. We make every effort to donate refrigerators in working condition. If yours is no longer usable, our team ensures that it's recycled and the dangerous chemicals are destroyed. We do all the heavy lifting and save you the hassle of recycling old kitchen appliances.
Does my refrigerator need to be emptied for removal?
2023-04-04T15:45:52+00:00
Yes, we do require all refrigerator contents to have been emptied prior to removal service.
Call Now – (239) 533-0066
What Types of Fridges Does Naples Junk Removal Take?
It doesn't matter if your fridge is relatively new or was built in the 1960s. We will haul it away so you don't have to. When scheduling a removal, tell us what type of fridge you have as this allows our crew to prepare better for the removal. We come equipped with all the equipment and manpower needed to remove your kitchen appliances quickly and efficiently. We understand that you don't like to wait around and won't waste your time.
We remove all types of refrigerators including:
Mini and bar refrigerators
Old and broken refrigerators
Double door refrigerators
Deep freezers
Chest refrigerators
Refrigerator scraps and metals
Whether it's moving a large fridge down a small stairway or from the basement, we've got you covered. We cater to both residential and commercial clients and ensure zero damage to your property.
How to Prepare for Refrigerator Removal
These steps will ensure that the refrigerator pickup will go smoothly.
Disconnect Your Fridge
It's important to disconnect your fridge at least a few hours before our team's arrival. This allows enough time for the evaporator to defrost. Be sure to disconnect water or anything else that may be connected to the fridge.
Remove or Tie the Doors Shut
Avoid safety problems, especially with kids, by tying the doors shut. You can also remove the door completely.
Clean It Out
People often throw out their refrigerators and freezers with rotten food inside. This makes the removal process longer and messier and sometimes disqualifies service. Remember to remove things like food, drinks, ice cream, and vegetables from the fridge before pickup.
Secure Loose Components
Loose components can easily cause accidents during the removal. Consider securing them with tape before our team arrives. If you can't do it for any reason, we'll happily take care of it.
How Our Refrigerator Pickup Works
We ensure a stress-free experience with a straightforward refrigerator removal.
Step 1: Get a Quote
Tell us what you need hauled and we'll give you an upfront and fair quote.
Step 2: Schedule Pickup
We get in touch with you to schedule a convenient time for our team to pick up your old refrigerators.
Step 3: Refrigerator Removal
Our team will come and haul your old fridge away. The best part is that you don't have to do anything. We handle the removal, transportation, and disposal.
All-Inclusive Service
Let us handle any heavy lifting while you relax elsewhere on your property. Our friendly and professional team is happy to manage every single part of the junk removal process, including and loading our truck.
Commercial or Residential, We Are Here for You
At Naples Junk Removal, we serve both commercial and residential customers. We understand that each customer has very specific requirements when it comes to junk removal, so we are happy to give you the peace of mind that we can handle anything that you need.
Our Commitment To the Environment
Did you think that an eco-friendly junk removal company was too good to be true? Well, then you might need to think again! At Naples Junk Removal, we are proud to do our bit for the planet each day. How do we do that?
Simply by recycling and/or donating your junk. We know how polluting and dangerous it can be to dispose of junk incorrectly, and we are here to change how junk removal companies handle this.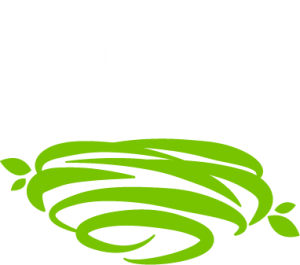 "After 10 years of service, our GE Monogram refrigerator died and the cost of repairing it exceeded the cost of a new refrigerator. Ordered a new GE refrigerator including appliance removal and disposal. Unfortunately, our GE Monogram refrigerator wasn't covered so we had to find an appliance removal service. Shopped around and Naples Junk Removal was the most responsive at the best value. Loved their use of technology. It was great being able to explain my problem using text. And the staff that came to my home was outstanding. They were very friendly and genuinely concerned about keeping my home clean and damage free."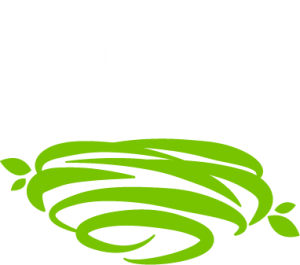 "We needed assistance with junk removal/ hauling in Naples…These guys had the job done before any other company returned my call….they were very professional, courteous and personable…..and the price was right! Thanks guys….you saved my back!"
Why Choose Naples Junk Removal?
At Naples Junk Removal, we bring white-glove service to dirty jobs. All of our trucks are less than three years old and properly maintained, so you never have to worry about leaks or other damage.
Our team of courteous junk removal experts arrives on-time, performs their job thoroughly, and never leaves a mess behind. No job is too large or small for our team. We handle both commercial and residential jobs.
In addition to providing excellent customer service, we are committed to ethical junk removal. That means we do everything we can to keep your unwanted items out of a landfill. We donate everything possible to help out others in need while giving you a clutter-free space you'll enjoy.
Give Naples Junk Removal a Call or Book Online
If you need the best junk removal service in Naples, FL, and the surrounding areas, give us a call today. We look forward to helping you enjoy a junk-free space today.
When you choose Naples Junk Removal you choose:
Timely and efficient service
A respectful and knowledgeable team
Consistent and upfront rates
Clear communication
Stress-free scheduling
A conscientious team you can trust
Attention to detail
Dedication to precision and customer satisfaction
What sets us apart:
We are a company that not only cares for our clients, but also the environment as a whole. We don't want to just chuck your unwanted junk into a landfill and let it pollute our beautiful city! We know better than that.
We recycle your junk or donate it to charity whenever possible. We are dedicated to doing our part to make this world a better place to live in, and we're serious about limiting waste. We care. That's what makes us the junk removal service Naples, FL trusts!
Contact us today.
Whether you need service today, tomorrow, or months from now—we are prepared to help. Before you try to haul it all, give us a call.
Contact us at (239) 533-0066 or info@naplesjunkremoval.com to learn more about our quick and easy junk removal services. We look forward to serving you!
Our Guarantee
When you work with the team at Naples Junk Removal, you know that you're getting assistance from a team that truly cares. That's because we offer a 100% guarantee on all our services. We believe that our job isn't done until you're completely satisfied. Partner with us and count on our experts to provide you with services that can't be beaten!
Our Pricing
At Naples Junk Removal, we care about keeping costs to a minimum. Our team prides itself on getting you the most competitive refrigerator removal rates out there. Plus, all our quotes are completely customized. That means that we're only charging you for the services that you need. Our mission here is to make sure that we help homeowners remove old refrigerators at the most affordable prices possible.
Get Your Old Refrigerator Removed Today
Whether you need appliance removal today or weeks from now, Naples Junk Removal has got you covered. Contact us today to get a no-obligation quote and schedule pickup.
[Schedule a Removal]
Naples Refrigerator Removal FAQs
When should I schedule a refrigerator removal?
Schedule your refrigerator removal at your most convenient time. Simply give us a detailed description of the appliances you'd like us to haul away. We'll give you a free quote and schedule a convenient time for pickup.
Can you remove my old refrigerator if I'm not on-site?
Yes, but we recommend that you be on-site for appliance pickup. Before arrival, our team will call to confirm your location, pickup time, and the items you want hauled away.
What else do you haul away?
Besides refrigerators, we also remove and dispose of different types of appliances including fans, air conditioning units, hot tubs, lawnmowers, and dishwashers, washers & dryers.