Time To Get 'Clean Out The Garage' Off Your To-Do List.

Transform Your Messy Garage with Professional Garage Cleaning Services in Naples, FL
Are you tired of losing sleep over your cluttered garage? Let Naples Junk Removal help you out! Our licensed and insured team specializes in garage cleaning, providing high-quality services to help you clear out the junk and reclaim your space.
Garage Cleanout: Get Your Space Back and Park Your Car Again
Don't let your garage become a dumping ground for unwanted items. Our garage cleaning service will help you get rid of everything you no longer need, from old furniture to bags of clothing. Say goodbye to clutter and hello to a clean garage where you can finally park your car again.
Professional Garage Cleaning Services: Quality Work at Affordable Prices
At Naples Junk Removal, we take pride in providing our clients with professional garage cleaning services. Our team of experts knows how to get rid of any type of junk, leaving your garage clean and clutter-free. Best of all, we offer our services at highly affordable prices, so you can get quality work without breaking the bank.
Hassle-Free Garage Cleanouts: Leave the Cleaning to Us
Cleaning garage messes can be a daunting task, but with our help, you won't have to worry about a thing. Our team of professionals will handle the job for you, leaving you with a garage that's clean and organized. Contact us today to get a free quote for garage cleanouts in Naples, FL.
Garage Cleaning: Clear Out the Clutter and Reclaim Your Space
Are you tired of tripping over boxes and bags every time you enter your garage? Let us help you clear out the clutter and reclaim your space with our garage cleaning services. Our team will handle everything, from old furniture to building materials, so you can enjoy a clean and organized garage once again.
Garage Cleanouts: Sustainable and Environmentally-Friendly Solutions
We strive to be as sustainable as possible in our garage cleanouts, by reusing and recycling the items we remove whenever possible. Trust us to dispose of your garage items safely and sustainably, in compliance with local guidelines. Contact us today for hassle-free garage cleanouts in Naples, FL.
Are there any items that cannot be removed during a garage cleanout service?
2023-03-30T19:09:05+00:00
We cannot remove hazardous waste, such as chemicals, oil, gas, anything with a motor during a garage cleanout service. However, we can provide guidance on how to dispose of these items properly and safely.
Call Now – (239) 533-0066
Effortless Garage Junk Hauling Process
The reason you're postponing your garage cleaning is that it's a big job. It'll take a while to complete, it'll be messy, and tiring. That's why we offer a full service. You don't have to do anything. Our experts will take care of everything from start to finish.
Whether you need help with old holiday decorations that have accumulated, garage storage that's stacked up, or old storage bins that you no longer need – we're here to help. Anything that you're unable to donate or sell will be removed so that you can see your garage floor again!
Recycling
Taking care of the environment is one of our top priorities. Some items that are discovered during garage clean outs require specific recycling. We can advise you and help you recycle these items without hassle.
Valuable Items
Sometimes a garage cleanout isn't as straightforward as coming in and throwing everything away. Your storage might have items of sentimental or monetary value. It's a good idea to prepare for the clear out by going through the things in your garage before removing them. You can ask us for advice and assistance with the preparation process.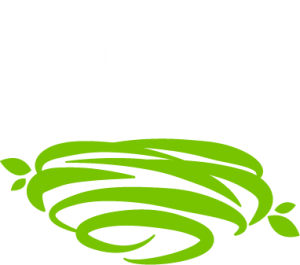 "I had the most wonderful experience with this Company. The gentlemen were well dressed and professional. They were extremely careful during the removal process to avoid hitting walls and door frames. I needed someone right away and they were able to schedule the next day. Great job! 👍"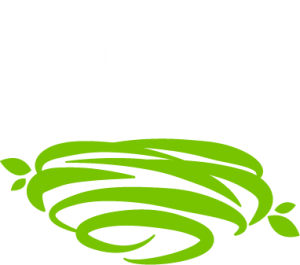 "We needed assistance with junk removal/ hauling in Naples…These guys had the job done before any other company returned my call….they were very professional, courteous and personable…..and the price was right! Thanks guys….you saved my back!"
How to Prepare For a Garage Cleanout Service
If you decide to organize your garage before the removal service, we recommend you follow these steps to get it done quickly and without a headache.
Step One: Contact Our Team
The first step to removing the junk from your home is to get in touch with our team. We're available by phone, email, and contact form, giving you plenty of ways to reach out to us. No matter how you contact us, we'll be sure to answer any questions you have and to get all the information we need about your junk removal job.
Step Two: Get a FREE Estimate
Before we jump into clearing out your garage, our team will provide you with a customized quote for services. We'll ask you about how much junk you'll be clearing out and what type of items you're throwing away. Our mission is to make sure that we get you the lowest possible price while still getting everything out of your garage for you.
Step Three: Clear Your Garage
Once you've set a time, it's time for us to get to work! We'll head out to your residence and start clearing out your garage. We make sure to double-check with you on every item that we remove, just to be sure that we're not clearing out anything you want to keep. Plus, we'll recycle whatever we can and take care of the disposal for the rest of your items.
Why Trust Us
We're professional, experienced, and friendly. Our team cares about making the experience hassle-free for you. If you're not convinced, check out what our customers have to say.
Sit back and relax—we've got this.
When you choose Naples Junk Removal you choose:
Timely and efficient service
A respectful and knowledgeable team
Consistent and upfront rates
Clear communication
Stress-free scheduling
A conscientious team you can trust
Attention to detail
Dedication to precision and customer satisfaction
What sets us apart:
Choose our company for junk removal services that prioritize both our clients and the environment. We recycle or donate your unwanted items whenever possible to minimize waste and make a positive impact on our community. Trust us to handle your junk removal needs and make the world a better place.
Contact us today.
Call us today at (239) 533-0066 or email info@naplesjunkremoval.com to learn more about our services and schedule an appointment.
We're Your First Choice for Garage Cleaning Services in Naples and Marco Island, FL
When residents need a team to clear out junk from their garage, they know that they can count on the team at Naples Junk Removal. That's because we've been assisting homeowners with their junk removal needs for years. We've developed a fast and professional process that removes the junk from your garage in no time at all. Get started working with us, and know you're working with the area's first choice for garage cleanout assistance.
Fair, Competitive, Affordable Prices
The best way to find out exactly what you will be paying for your specific removal project is to contact us and discuss the specs of the project with our team. Together, we will be able to better understand what type of service you need and how much it will cost you.
Get Your Free Personalized Quote Today
Are you ready to let us free your home (and your life!) of any unwanted items? Then get in touch with us today for a free, no-commitment quote. The team at Naples Junk Removal is excited to work with you.
Our Guarantee
At Naples Junk Removal, we pride ourselves on quality. That's why we offer a 100% guarantee on all our services. When we clear out your garage, you know that nothing gets missed. And, if for any reason you discover an extra item or piece of furniture lurking in the back of the garage, all you need to do is call us, and we'll get it off your property and disposed of correctly.
Our Pricing
Naples Junk Removal keeps our costs as low as possible. We do so by giving you a completely customized quote for our services. That way, you know you're not paying any more than you should be.
Clean Out Your Garage With Ease
It's time to say goodbye to that build-up of junk that's been hanging around in your garage. Get in touch with the expert team at Naples Junk Removal, and we'll get to work on your garage cleanout!