Do You Have A Hot Tub That Needs To Be Removed?
A Tough Job, for Experts Only
Removing and disposing of an old hot tub, spa, or jacuzzi is no easy feat. These are heavy, large items that are very complicated to handle in the right way: if you aren't an expert, you might cause serious damage to either yourself or your property. And, even if you were actually able to remove it, would you know exactly how to dispose of it in the safest and most sustainable way?
Naples Junk Removal & Hauling takes all the guesswork out of hot tub removals.
If you want a hot tub removal and disposal job done right, you should call the pros at Naples Junk Removal & Hauling. Our team specializes in removing hot tubs safely, quickly, and efficiently, and has all the necessary tools and equipment to do the job properly.
When it comes to removing items like a hot tub, don't go it alone: let us give you an expert hand.
Maximum Results, Minimum Disruption
We understand that a hot tub removal job might sound like a messy, loud, and dirty process. For this reason, our team is committed to offering the best possible results while at the same time causing little to no disruption to you and your day. Wherever on your property the hot tub is located, we guarantee that we will do our best to leave the area as clean as possible both during and after our services.
Professional Service with a Personal Touch
One of the great things about us is that we deliver the highest standard of professional services, but always add that personal touch that our customers have come to love and expect. We believe that every removal project and every customer is unique, so we aim to provide that customized approach that we are now well renowned for. Naples Junk Removal & Hauling truly brings professionalism and a white glove experience to the dirty jobs.
Good For You, Great for the Planet
Getting rid of that old and bulky hot tub is surely good for you, as you'll finally be able to get that space back and reuse it for something that you and your family enjoy. But what if we told you that it's great for the planet, too? This is because we strive to reuse and recycle the items we remove, whenever possible, in order to be as sustainable as we can.
Fill out the form below and one of our junk specialist will contact you to discuss options for decluttering your home or business.
Call Now – (239) 533-0066
Is Removing a Hot Tub Expensive?
Naples Junk Removal & Hauling is committed to offering fair, flexible, and fully affordable prices for all types of removal jobs, including hot tubs, spas, and jacuzzis. But, as we mentioned earlier, every project we tackle is different and has its own unique requirements. As a consequence, we can't provide our customers with a standard prices list, because specific rates change according to each project.
The best way to find out how much your hot tub removal will cost is to contact us and ask for a quote. By providing us with as much information on your project as you can, our team will be able to send you a detailed and accurate estimate so everything is clear and transparent right from the get-go. No hidden fees, no last-minute surprises: once you accept our quote, the price you see on it will stay the same.
Out with the Old, in with the New!
There's no point keeping that old, bulky, unused hot tub that's only taking up space and gathering dust: let us help you get rid of it in the best, safest, and most efficient way — and with consideration for our planet, too.
Submit your request for a quote today and we'll get back to you ASAP: we look forward to helping you tackle your hot tub removal project!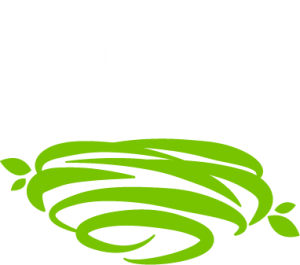 "They did a great job for us very professional and helpful"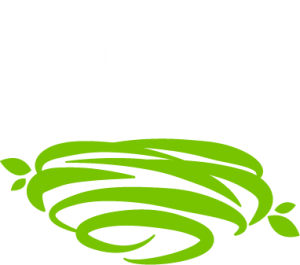 "Jordan and his team delivered the best customer service I've received in a long time. They are very trustworthy, considerate, prompt and also very efficient. I would definitely recommend them and I would use their services again!!"
Our Quick and Easy Process
Need to clear your property of a hot tub, spa, or jacuzzi? It couldn't be easier, with help from Naples Junk Removal & Hauling.
Step 1: Request Your Free Quote Online
Are you ready to get started with your hot tub removal project? Great, then the first step is to get in touch with our team and request your free, no-strings-attached estimate, fully customized to your specific requirements. You can do so very easily, directly by filling out the form that you can find on our website.
Step 2: Schedule Your Hot Tub Removal
Happy with your quote? Awesome, it's now time to arrange when our team can come to your property and carry out the hot tub removal. We do our best to be available at your earliest convenience and take great pride in always arriving on time and fully equipped for the job, so you genuinely don't have to worry about anything.
Step 3: Put Your Feet up While We Do All the Heavy Lifting
While our experts handle all the heavy lifting, you are more than welcome to sit back and relax. And don't feel like you have to clean up after us, either: we are more than happy to do that for you, once we are done with the job.
Step 4: Enjoy Your Clean and Clear Space
Last but not least: you will finally have a cleaner, clearer area that you can use as you please.
Why Our Customers Love Our Removal Services
Residents of Naples are big fans of our removal services. This is because our removals team succeeds at combining a genuine passion for the job with unmatched expertise and a personable, laid-back attitude that always puts the customer at the forefront.
But why not hear from our happy customers directly? We bet you that you will want to be next.
Sit back and relax—we've got this.
When you choose Naples Junk Removal you choose:
Timely and efficient service
A respectful and knowledgeable team
Consistent and upfront rates
Clear communication
Stress-free scheduling
A conscientious team you can trust
Attention to detail
Dedication to precision and customer satisfaction
What sets us apart:
We are a company that not only cares for our clients, but also the environment as a whole. We don't want to just chuck your unwanted junk into a landfill and let it pollute our beautiful city! We know better than that.
We recycle your junk or donate it to charity whenever possible. We are dedicated to doing our part to make this world a better place to live in, and we're serious about limiting waste. We care. That's what makes us the junk removal service Naples, FL trusts!
Contact us today.
Whether you need service today, tomorrow, or months from now—we are prepared to help. Before you try to haul it all, give us a call.
Contact us at (239) 533-0066 or info@naplesjunkremoval.com to learn more about our quick and easy junk removal services. We look forward to serving you!
Fair, Competitive, Affordable Prices
At Naples Junk Removal, we tackle each project individually, and this applies to pricing options too. We are proud to offer some of the best and most affordable payment plans in the industry because we believe that everyone should be able to access great-quality junk removal services.
The best way to find out exactly what you will be paying for your specific removal project is to contact us and discuss the specs of the project with our team. Together, we will be able to better understand what type of service you need and how much it will cost you.
Get Your Free Personalized Quote Today
Are you ready to let us free your home (and your life!) of any unwanted items? Then get in touch with us today for a free, no-commitment quote. The team at Naples Junk Removal is excited to work with you.
Fill out the form below and one of our junk specialist will contact you to discuss options for decluttering your home or business.