Time To Get 'Clear Storage Unit' Off Your To-Do List.
Are You Still Paying For the Storage Space That You Don't Need?
Storage is a great temporary solution to domestic or commercial overspill. Ideally, you place the items in the storage facility for a finite amount of time, then when you're ready you move them, sell them, or get rid of them.
In reality, what happens is that you end up adding more junk to the storage and never get around to cleaning it out. Letting the rental payments add up over the months or years.
Get your storage unit cleaned out without having to move a finger.
Save Money
$80 a month doesn't seem like a lot of money at first. But over the course of a few months, it adds up to $100, then $200, and so on. Clear storage unit space and spend that money on things that make you feel good!
Stop Worrying
We all know what it feels like to have a big task hovering over you. You keep postponing it and the more time passes by, the more stress it's causing you. Now imagine the relief when you finally complete the daunting task and it no longer lingers on your mind. That's exactly what we can do for you with our storage unit junk removal service.
Fill out the form below and one of our junk specialist will contact you to discuss options for decluttering your home or business.
Call Now – (239) 533-0066
Effortless Process
The reason you're postponing cleaning out your storage unit is that it's a big job. It'll take a while to complete, it'll be messy, and tiring. That's why we offer a full service. You don't have to do anything. Our experts will take care of everything from start to finish.
Recycling
Taking care of the environment is one of our top priorities. Some items that are discovered during storage unit junk removal require specific recycling. We can advise you and help you recycle these items without hassle.
Valuable Items
Sometimes cleaning out a storage unit isn't as straightforward as coming in and throwing everything away. Your storage might have items of sentimental or monetary value. It's a good idea to prepare for the clear out by going through the things in your storage before removing them. You can ask us for advice and assistance with the preparation process.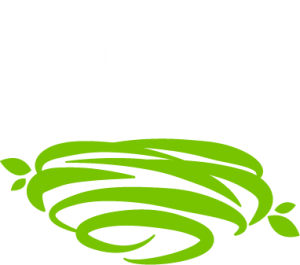 "Wow what great customer service! They returned my call, showed up on time, and they removed fast. I'm definitely using them again!!"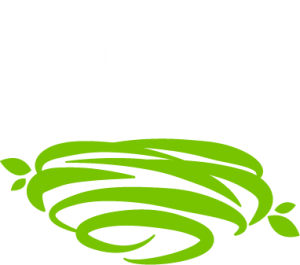 "Super nice and very professional. I will definitely use them again."
How to Prepare For a Storage Unit Cleanout Service
If you decide to organize your storage before the removal service, we recommend you follow these steps to get it done quickly and without a headache.
Step 1: Go Through the Contents Systematically
The biggest mistake you can make when organizing your storage unit is shifting things around without an order. One thing at a time in order means you won't miss a thing or waste time looking at the same stuff multiple times.
Step 2: Make Two Piles
To organize your belongings, divide them into three categories. The 'Keep' pile and the 'Junk' pile. This can vary depending on your goal. If your goal is to get rid of everything and keep nothing, then don't create a 'Keep' pile. You can also just have a pile of valuable things that you can sell or donate, and junk.
Step 3: Organize!
This can take a while so why not make it fun? Get someone to help you out, put some music on, and enjoy the process. You'll find that going through old stuff brings up a lot of memories, so it's nice to have someone to share the stories with.
Step 4: Finalize
Leave the things that need to be removed in your storage. The things you'd like to keep or donate either take with you or separate it from the other stuff. The last thing you'd want is your organizing efforts going to waste as the stuff gets mixed up and removed by our team.
Why Trust Us
We're professional, experienced, and friendly. Our team cares about making the experience hassle-free for you. If you're not convinced, check out what our customers have to say.
Sit back and relax—we've got this.
When you choose Naples Junk Removal you choose:
Timely and efficient service
A respectful and knowledgeable team
Consistent and upfront rates
Clear communication
Stress-free scheduling
A conscientious team you can trust
Attention to detail
Dedication to precision and customer satisfaction
What sets us apart:
We are a company that not only cares for our clients, but also the environment as a whole. We don't want to just chuck your unwanted junk into a landfill and let it pollute our beautiful city! We know better than that.
We recycle your junk or donate it to charity whenever possible. We are dedicated to doing our part to make this world a better place to live in, and we're serious about limiting waste. We care. That's what makes us the junk removal service Naples, FL trusts!
Contact us today.
Whether you need service today, tomorrow, or months from now—we are prepared to help. Before you try to haul it all, give us a call.
Contact us at (239) 533-0066 or info@naplesjunkremoval.com to learn more about our quick and easy junk removal services. We look forward to serving you!
Fair, Competitive, Affordable Prices
At Naples Junk Removal, we tackle each project individually, and this applies to pricing options too. We are proud to offer some of the best and most affordable payment plans in the industry because we believe that everyone should be able to access great-quality junk removal services.
The best way to find out exactly what you will be paying for your specific removal project is to contact us and discuss the specs of the project with our team. Together, we will be able to better understand what type of service you need and how much it will cost you.
Get Your Free Personalized Quote Today
Are you ready to let us free your home (and your life!) of any unwanted items? Then get in touch with us today for a free, no-commitment quote. The team at Naples Junk Removal is excited to work with you.
Fill out the form below and one of our junk specialist will contact you to discuss options for decluttering your home or business.