#1 Rated "Companies That Clean Out Homes"
Home Cleanout Service
Are you moving into or out of a house that is filled with junk? Are you being faced with the task of clearing out the home of a recently passed loved one? If so, you are in need of estate cleanout services. We do house cleanouts daily, and can have a home "real-estate ready" in no time.
No matter what your estate clean-out needs are, Naples Junk Removal is prepared to fulfill them. We are the premier company of moving professionals in the Naples and Marco Island areas. Our team is experienced, capable, and ready to handle the job and we know how to clean out houses quickly.
Emptying An Entire Home Is Exhausting – We get it.
Here at Naples Junk Removal, we understand that not all moving jobs are as simple as just clearing out unwanted furniture and appliances. Sometimes our clients are faced with the responsibility of clearing out the home of a loved one who has passed away.
We know it's not easy when you are tasked with these types of clean-outs. The grief can feel even heavier than the items that need to be moved out. That's why we take extra care in situations like these. Leave the clearing out to us and we will put your mind at ease.
You can put your trust in us for your house clean out.
Our team is not only efficient and hardworking, but also patient and kind. We will work with you to make sure your house clean out goes as smoothly and gently as possible. We know that this is a stressful enough time—let us alleviate your stress by taking care of cleaning out the space.
An eco-friendly mission.
Our team believes in making the best of every situation. We work not only to serve you, but also the community at large.
We minimize our carbon footprint by recycling your junk whenever possible. In addition, we are committed to giving your unwanted items new life. If you are getting rid of any salvageable items, let us donate them to charity for you! In this way, we are able to serve the community and share with those in need. That's the Naples Junk Removal promise.
We're here for you.
We know that waiting to clear out an estate can be financially burdensome and emotionally taxing. That's why we work to accommodate your schedule, whether you need our help today, tomorrow, or next week.
Give Us A Call To Pick Up And Remove An Entire Home's Contents
Our rates are upfront, consistent, and hassle-free. Call us today at (239) 533-0066 to get a free quote and learn more about our estate clearing and junk removal services. We look forward to serving you.
How do I schedule a whole-house cleanout?
2023-04-04T16:01:02+00:00
You can schedule a whole-house cleanout by contacting your local service provider, either by phone or online. They will provide you with a quote and schedule a pickup time.
Are there any items that cannot be removed during a garage cleanout service?
2023-03-30T19:09:05+00:00
We cannot remove hazardous waste, such as chemicals, oil, gas, anything with a motor during a garage cleanout service. However, we can provide guidance on how to dispose of these items properly and safely.
Call Now – (239) 533-0066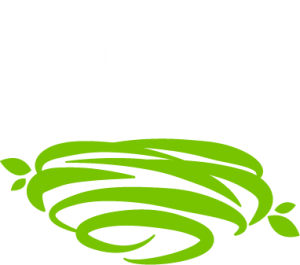 "After calling multiple companies that either did not answer or return my call I found these guys. I spoke with Greg on the phone and he arranged to come out same day to look at my parents condo. These guys were not only the only junk removal company in naples that answered the phone, they gave us a price that was better than we expected to remove the junk left behind by previous tenants at our family condo. Would recommend."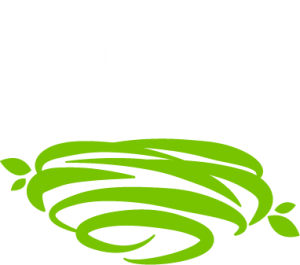 "We needed assistance with junk removal/ hauling in Naples…These guys had the job done before any other company returned my call….they were very professional, courteous and personable…..and the price was right! Thanks guys….you saved my back!"
What It Will Cost to Cleanout Your Old Home
Our costs are reasonable, and we will provide you with a free quote upfront. You should also know that a few factors contribute to how we price a home cleanout project.
The primary considerations are how accessible the pick-up location is, the volume of space taken up on one of our trucks, and the types of materials we're getting rid of. For example, we are likely to charge a little more for very heavy or bulky items, like treadmills or large mattresses. Of course, we will let you know if this is the case when we give you your quote.
When it's time to pay, we accept cash, check, and all major credit cards. Invoicing is available for routinely scheduled jobs.
Sit back and relax—we've got this.
When you choose Naples Junk Removal you choose:
Timely and efficient service
A respectful and knowledgeable team
Consistent and upfront rates
Clear communication
Stress-free scheduling
A conscientious team you can trust
Attention to detail
Dedication to precision and customer satisfaction
What sets us apart:
We are a company that not only cares for our clients, but also the environment as a whole. We don't want to just chuck your unwanted junk into a landfill and let it pollute our beautiful city! We know better than that.
We recycle your junk or donate it to charity whenever possible. We are dedicated to doing our part to make this world a better place to live in, and we're serious about limiting waste. We care. That's what makes us the junk removal service Naples, FL trusts!
Contact us today.
Whether you need service today, tomorrow, or months from now—we are prepared to help. Before you try to haul it all, give us a call.
Contact us at (239) 533-0066 or info@naplesjunkremoval.com to learn more about our quick and easy junk removal services. We look forward to serving you!
Fair, Competitive, Affordable Prices
At Naples Junk Removal, we tackle each project individually, and this applies to pricing options too. We are proud to offer some of the best and most affordable payment plans in the industry because we believe that everyone should be able to access great-quality junk removal services.
The best way to find out exactly what you will be paying for your specific removal project is to contact us and discuss the specs of the project with our team. Together, we will be able to better understand what type of service you need and how much it will cost you.
Get Your Free Personalized Quote Today
Are you ready to let us free your home (and your life!) of any unwanted items? Then get in touch with us today for a free, no-commitment quote. The team at Naples Junk Removal is excited to work with you.
Fill out the form below and one of our junk specialist will contact you to discuss options for decluttering your home or business.