Do You Have A

Trash Removal Project We Can Help With?
Fast, Reliable, and Hassle-Free Garbage Removal Services
Effective waste removal can be a challenge for any property. From overflowing dumpsters to large items in your trash cans, you want to get rid of your waste as fast as possible. Unfortunately, you have to wait for the scheduled date by the garbage company, if it's even picked up. But not anymore!
At Naples Junk Removal, we provide timely, professional, and efficient waste removal and disposal that leaves your property cleaner. Here are the trash removal services we offer for residential and commercial properties:
Garbage Curbside Collection
Your curb is the first thing people see when they visit your property. Having an overflowing dumpster on your curb can scare them away. We can help keep your property clean and appealing with our curbside waste collection in Naples, FL. All you have to do is leave your trash out and we'll handle the rest.
Waste Recycling
Recycling your trash helps make our planet clean and greener. But doing it on your own can be quite a hassle. This is why we offer recycling services to residents of South West FL. We separate your trash into plastic, organic waste, and more to make recycling quick and easy for you.
Yard Waste Collection
Your yard needs proper care to improve your curb's appeal. After a long day maintaining your yard, it's refreshing if someone else deals with the waste as soon as possible. We offer yard waste removal and disposal to ensure your property is beautiful. You should bag the leaves, grass clippings, and tree trimmings and we'll pick them up.
Garbage Bulk Pickup
Sometimes you have to get rid of equipment that's too big for your dumpsters like old furniture, appliances, and more. Our waste removal team can pick up the bulk anytime you want. We handle the heavy lifting so you don't have to.
Fill out the form below and one of our junk specialist will contact you to discuss options for decluttering your home or business.
Call Now – (239) 533-0066
Benefits of Concierge Private Waste Removal Services
Prompt Service
Garbage in your property must be cleaned regularly to ensure the well-being of your loved ones. However, some garbage companies may fail to pick up your trash. Private waste removal services can step in to remove your trash before it turns into a health hazard. When you get in touch, expect that they'll be at your doorstep at the scheduled time.
Proper Rubbish Segregation and Disposal
They ensure that the waste collected is properly separated and disposed of based on the rules set by authorities. When you hire professional waste experts, they know the type of rubbish to be sent to incinerators from biodegradable waste. This guarantees the proper garbage disposal with a minimal negative impact on the environment.
Saves You Time and Money
If the garbage company fails to pick up your trash, you may think you're saving money by getting rid of junk on your own. You can end up spending money on gas, truck rental, and paying someone to carry the trash. What's more, you end up wasting time. To avoid the hassle and save money, you should consider hiring a waste removal company.
Promotes Health and Safety
Garbage collecting in your bins can lead to air and water pollution. Also, some waste is hazardous. You can get injuries if you try to transport them. The right training and equipment are necessary to remove the garbage without risking your health and safety.
Improves Your Brand Image
As a business owner, you can improve your reputation by hiring professional waste removal services with a strong focus on recycling. This shows your clients that you promote sustainability, do your part to help preserve the environment, making them want to associate with your business.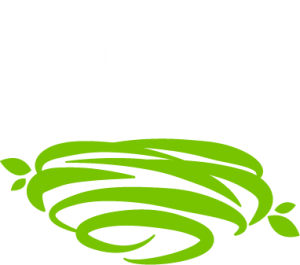 "After calling multiple companies that either did not answer or return my call I found these guys.  I spoke with Greg on the phone and he arranged to come out same day to look at my parents condo.  These guys were not only the only junk removal company in naples that answered the phone, they gave us a price that was better than we expected to remove the junk left behind by previous tenants at our family condo.  Would recommend."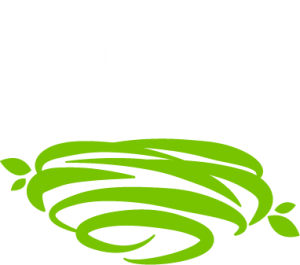 "We needed assistance with junk removal/ hauling in Naples…These guys had the job done before any other company returned my call….they were very professional, courteous and personable…..and the price was right! Thanks guys….you saved my back!"
Our Process: How We Work
Step 1: Get a Quote
To start, you'll get in touch with us and get a free, no-obligation quote. We'll ask you a few questions about your trash removal project and offer you an estimate as soon as possible.
Step 2: We Come to You
After you've agreed on the fee, we'll arrange a date for the trash removal project depending on your needs. If it's an urgent job, we'll try to do it on the same day. Our goal is to strive to accommodate any requirements you may have.
Step 3: We Take Out the Trash
Our team handles the tedious waste removal while you kick back and relax. We'll ensure we leave your property cleaner and in great condition.
Why Choose Our Trash Removal Services?
Experienced Staff
We have a respectful and knowledgeable team that can help you dispose of any type of trash. Our commitment is to ensure we take care of your trash problem fast, safely, and to your satisfaction.
Personalized Garbage Removal
We understand that each customer has a different set of requirements when it comes to waste removal. This is why we offer customized garbage solutions that match your needs.
Fully Licensed and Insured
Our team comprises licensed and insured workers. We conduct extensive background checks when hiring staff to give you peace of mind when our contractors access your property.
Eco-Friendly Waste Removal
At Naples Junk Removal, we care about the environment. This is why we recycle your junk or donate it to charity whenever possible so that our planet stays greener.
Affordable Rates
We don't want money to get between you and quality trash removal. It's why we offer affordable payment plans for services. Our pricing options depend on your project, so you can contact us to know how much it will cost you.
Sit back and relax—we've got this.
When you choose Naples Junk Removal you choose:
Timely and efficient service
A respectful and knowledgeable team
Consistent and upfront rates
Clear communication
Stress-free scheduling
A conscientious team you can trust
Attention to detail
Dedication to precision and customer satisfaction
What sets us apart:
We are a company that not only cares for our clients, but also the environment as a whole. We don't want to just chuck your unwanted junk into a landfill and let it pollute our beautiful city! We know better than that.
We recycle your junk or donate it to charity whenever possible. We are dedicated to doing our part to make this world a better place to live in, and we're serious about limiting waste. We care. That's what makes us the junk removal service Naples, FL trusts!
Contact us today.
Whether you need service today, tomorrow, or months from now—we are prepared to help. Before you try to haul it all, give us a call.
Contact us at (239) 533-0066 or info@naplesjunkremoval.com to learn more about our quick and easy junk removal services. We look forward to serving you!
Fair, Competitive, Affordable Prices
At Naples Junk Removal, we tackle each project individually, and this applies to pricing options too. We are proud to offer some of the best and most affordable payment plans in the industry because we believe that everyone should be able to access great-quality junk removal services.
The best way to find out exactly what you will be paying for your specific removal project is to contact us and discuss the specs of the project with our team. Together, we will be able to better understand what type of service you need and how much it will cost you.
Get Your Free Personalized Quote Today
Are you ready to let us free your home (and your life!) of any unwanted items? Then get in touch with us today for a free, no-commitment quote. The team at Naples Junk Removal is excited to work with you.
Fill out the form below and one of our junk specialist will contact you to discuss options for decluttering your home or business.