Do You Have A Cardboard Or

Moving Box Removal Project We Can Help With?
Get Rid Of Unwanted Moving Boxes And Cardboard
Moving into a new home is an exciting time. It's a new beginning and a fresh start. What's not exciting are the piles of cardboard moving boxes left behind after you finish unpacking your new home. These can make it feel as though you're still in the process of moving, long after you've started to settle in.
The good news is that there's a simple solution for getting rid of your cardboard box problem. Junk removal teams can come in and help you clear away any cardboard moving boxes that you can't seem to throw away fast enough. They'll clear out all the boxes you don't want and properly dispose of them so that you don't have to.
The team at Naples Junk Removal is an expert when it comes to removing unwanted cardboard boxes from properties. If you're in need of removal assistance after a big move, we can help! Give us a call, and we'll get to work clearing out your boxes so that you can start enjoying your new home.
Fast, Reliable, Affordable
The team at Naples Junk Removal takes professionalism seriously. We want to make sure that every interaction you have with us is a positive one. When you give us a call, you know that you'll be greeted by a friendly team member who is ready to assist you with whatever you need.
When you hire a team to clear out cardboard moving boxes, you want to know that they're reliable. At Naples Junk Removal, you have nothing to worry about. We always show up when we say we will and get your home cleared away in a reasonable timeframe. That's because we understand that your time is valuable and want to make sure that you're able to stop worrying about your boxes and start getting your daily tasks taken care of.
On top of that, we're extremely fast. Our team works tirelessly to make sure that we get your cardboard boxes removed as quickly as possible. Our mission is to complete each job not only within the agreed-upon timeframe but sooner. That way, you can get back to focusing on enjoying your new home and getting to know your new neighborhood!
Best of all, the team at Naples Junk Removal is extremely affordable. We do our best to keep costs to a minimum, getting you competitive rates for our cardboard box removal services. That way, you know that you're not only working with an outstanding team of professionals, but you're also getting the best price possible.
Fill out the form below and one of our junk specialist will contact you to discuss options for decluttering your home or business.
Call Now – (239) 533-0066
How We Work
Our cardboard box removal service is as simple as 1-2-3!
Step One: Contact Our Team
The first step to working with the pros at Naples Junk Removal is to reach out. We're available by phone, email, or contact form. That way you can get in touch with us however is most convenient to you. Regardless of how you choose to contact us, we'll make sure to get you taken care of and to answer any questions that you might have.
Step Two: Get a FREE Quote
Next, our team will ask you questions about what services you need. We'll get a better understanding of how many boxes need to be cleared away and what size they are. From there, we'll put together a quote for services. Your quote is 100% free, meaning that there's no obligation to sign it if you don't feel that it's going to be a good fit.
Step Three: Clear Your Cardboard
Once you've agreed to your estimate, it's time for us to get to work! We'll head out to your address with all the crew and equipment we need to get the excess moving boxes off your hands. Our team makes sure to be in and out as quickly as possible so that you can continue focusing on your day. After the boxes are removed, we'll dispose of them in the appropriate place.
Sit back and relax—we've got this.
All-Inclusive Service
Let us handle any heavy lifting while you relax elsewhere on your property. Our friendly and professional team is happy to manage every single part of the junk removal process, including packing boxes and loading our truck.
Commercial or Residential, We Are Here for You
At Naples Junk Removal, we serve both commercial and residential customers. We understand that each customer has very specific requirements when it comes to junk removal, so we are happy to give you the peace of mind that we can handle anything that you need.
Our Commitment To the Environment
Did you think that an eco-friendly junk removal company was too good to be true? Well, then you might need to think again! At Naples Junk Removal, we are proud to do our bit for the planet each day. How do we do that?
Simply by recycling and/or donating your junk. We know how polluting and dangerous it can be to dispose of junk incorrectly, and we are here to change how junk removal companies handle this.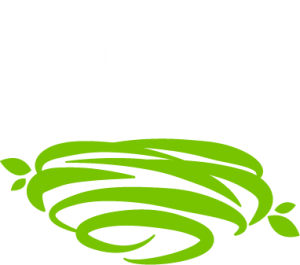 "These guys were great, very prompt, clean and courteous and professional! Very "service oriented." I highly recommend them"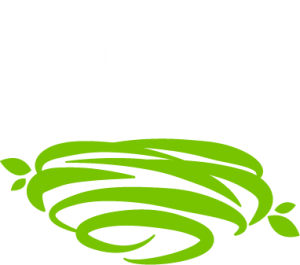 "Fast response and very professional! Will definitely recommend."
Why Choose Naples Junk Removal?
At Naples Junk Removal, we bring white-glove service to dirty jobs. All of our trucks are less than three years old and properly maintained, so you never have to worry about leaks or other damage.
Our team of courteous junk removal experts arrives on-time, performs their job thoroughly, and never leaves a mess behind. No job is too large or small for our team. We handle both commercial and residential jobs.
In addition to providing excellent customer service, we are committed to ethical junk removal. That means we do everything we can to keep your unwanted items out of a landfill. We donate everything possible to help out others in need while giving you a clutter-free space you'll enjoy.
We're Your First Choice for Cardboard Box Removal in Naples, Florida
The team at Naples Junk Removal has been assisting homeowners with their moving box removal for years. That's what's allowed us to develop such a strong reputation in the area. When locals need help getting rid of excess boxes, they know that they can count on our team. Give us a call and know that you're working with residents' first choice for cardboard and moving box removal in Naples.
Give Naples Junk Removal a Call or Book Online
If you need the best junk removal service in Naples, FL, and the surrounding areas, give us a call today. We look forward to helping you enjoy a junk-free space today.
When you choose Naples Junk Removal you choose:
Timely and efficient service
A respectful and knowledgeable team
Consistent and upfront rates
Clear communication
Stress-free scheduling
A conscientious team you can trust
Attention to detail
Dedication to precision and customer satisfaction
What sets us apart:
We are a company that not only cares for our clients, but also the environment as a whole. We don't want to just chuck your unwanted junk into a landfill and let it pollute our beautiful city! We know better than that.
We recycle your junk or donate it to charity whenever possible. We are dedicated to doing our part to make this world a better place to live in, and we're serious about limiting waste. We care. That's what makes us the junk removal service Naples, FL trusts!
Contact us today.
Whether you need service today, tomorrow, or months from now—we are prepared to help. Before you try to haul it all, give us a call.
Contact us at (239) 533-0066 or info@naplesjunkremoval.com to learn more about our quick and easy junk removal services. We look forward to serving you!
Our Guarantee
When you work with the team at Naples Junk Removal, you know that you're getting assistance from a team that truly cares. That's because we offer a 100% guarantee on all our services. Our team promises to get all your cardboard off your property during our visit. If we miss anything, we'll come back to get it cleared away and disposed of. We believe that our job isn't done until you're completely satisfied. Partner with us and count on our experts to provide you with services that can't be beaten!
Our Pricing
At Naples Junk Removal, we care about keeping costs to a minimum. Our team prides itself on getting you the most competitive cardboard removal rates out there. Plus, all our quotes are completely customized. That means that we're only charging you for the services that you need. Our mission here is to make sure that we help homeowners clear out their cardboard boxes at the most affordable prices possible.
Remove Excess Cardboard Boxes
Are you ready to say goodbye to the mountains of cardboard boxes taking up your home? The team at Naples Junk Removal is ready to get to work clearing away your cardboard boxes and helping you keep your home junk-free!
Give us a call, and let's get to work removing your moving boxes so that you can start enjoying your new property.
Fill out the form below and one of our junk specialist will contact you to discuss options for decluttering your home or business.